People
:
Neil Patrick Harris, Elton John Take Their Babies Yachting
. LOL! Of course they do!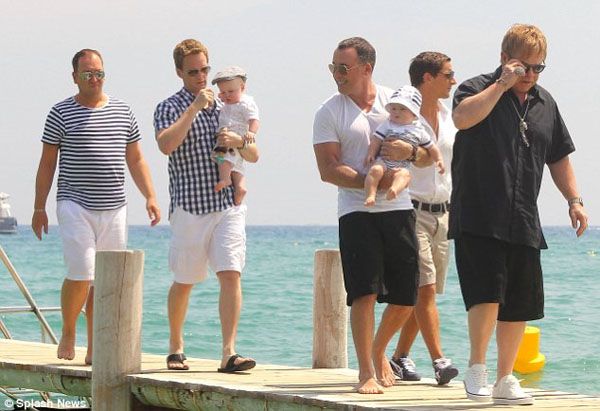 It's just a lot of men and babies going yachting, all right?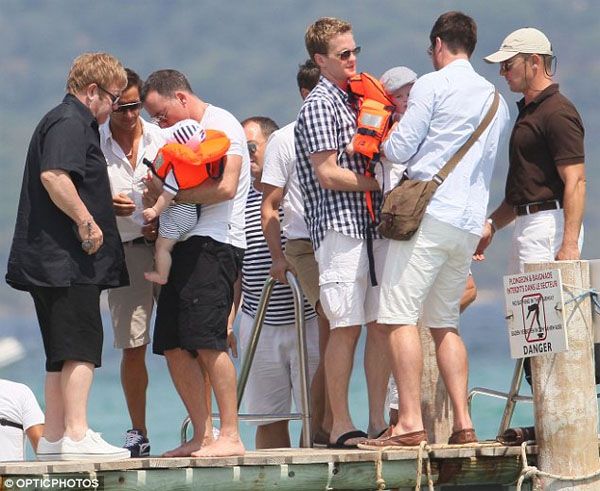 Elton John and David Furnish attend to their son Zachary; Neil Patrick Harris
and David Burthka attend to their twins Gideon Scott and Harper Grace.
Straight Scoop: There is a part of me that recoils with distaste at such displays of wealth and privilege, and even though that part of me is kinda barfing, the part of me that is Queen Cunt of Fuck Mountain cannot stop laughing at how TOTALLY PISSED every homobigot who sees those pictures is going to be.
LOOK AT ALL THESE RADICAL GAY MEN RAISING RADICAL GAY BABIES!!! JUST LOOK AT THEM!!! IT'S THE END OF AMERICA!!!!!!1!!eleventy!!!!1!