Dear Governor Mitch Daniels:
You may take away our healthcare services, you may privatize our public amenities, you may undermine our infrastructure, you may sabotage our school system, you may crumble our sidewalks, but you cannot rob us of the indescribable sweetness of the first ears of ripe Indiana corn each summer.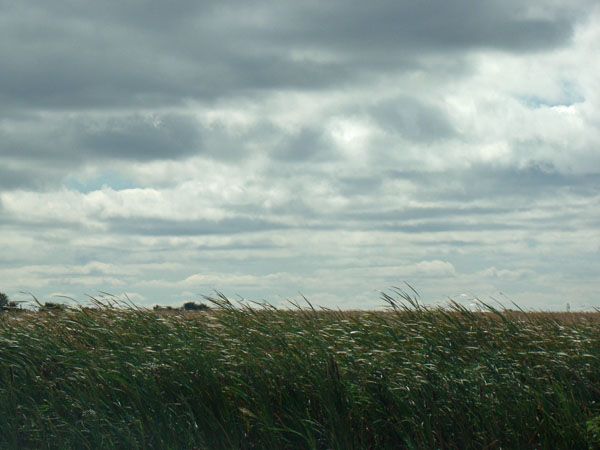 A cornfield near our house, on yet another stormy day.
I mean, I'm sure you're plotting away to ruin that, too, but IN THE MEANTIME we are going to love our corn on the cob, we are going to eat it raw and boil it and cook it in its own husk on the grill and get its glorious golden tassels stuck between our teeth, and we are going to savor the taste of being a Hoosier and remember that there are still things to love about this state, even as you endeavor to destroy every last one of them.
No Love,
Liss