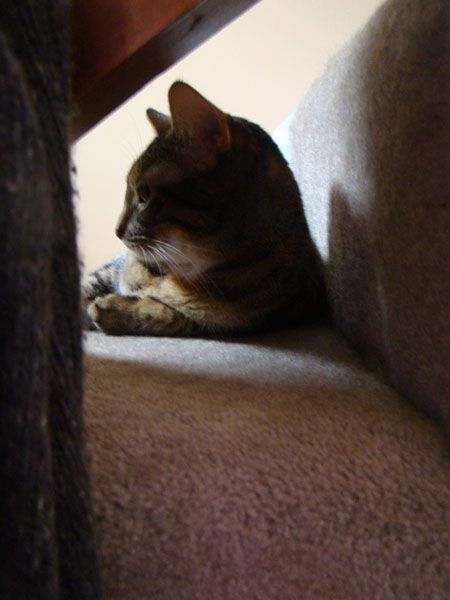 Sophs
Sophie looooooooooooooves hanging out on the stairs. Especially when I'm trying to walk up or down them, because she also loves trying to break my neck. Every morning, Sophie waits at the top of the stairs, right outside the bedroom door, and, when I come out, she first tries to race into the bedroom, because it's the only room in the house where she is not allowed, and, if she fails to gain entry into the Magical Kingdom of Cat Hair-Free Clothes, she races down the stairs and flops on the bottom step, right in its middle, so I have to step around her in the most awkward and risky fashion.
"Mrow!" she says up at me, every morning, looking up at me from the comma into which she has curled herself.
"You are
so
annoying," I reply, every morning, before snorgling her mercilessly until she squeak-purrs with delight.