A quick one of Dudley doing his thing at the dog park. It was such a nasty day (last Saturday) that we were the only ones there.
I tried again to get some good still shots of Dudley in motion, which is quite difficult. It's just hard to keep him in frame, because he's so fast. Half of my shots end up looking like this: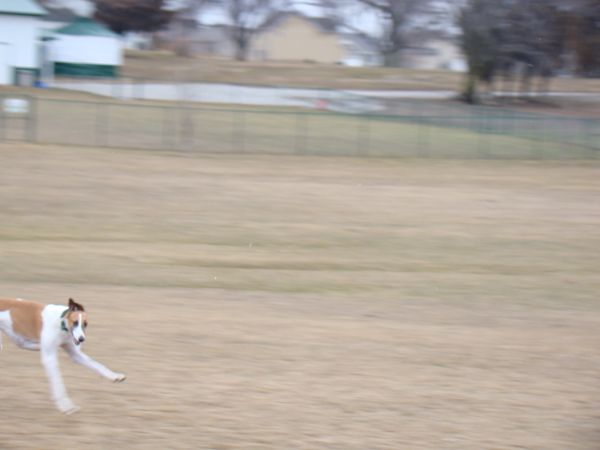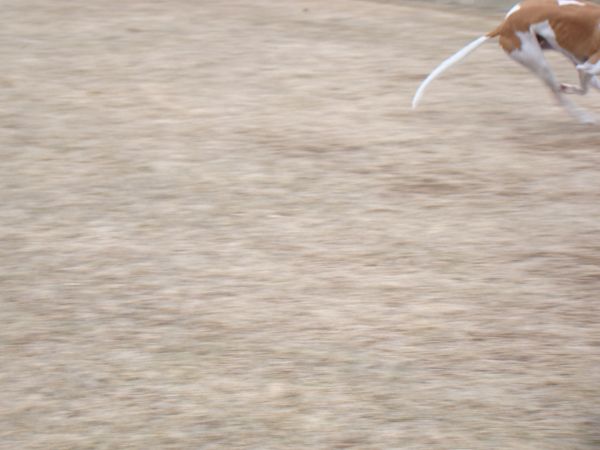 Most of the rest are just a blur of motion. Even manually setting focus in anticipation of his movement, i.e. sports shooting, it's tough to capture him in frame and in focus. The best luck I have is with continuous shooting; out of 100 or more shots, I'm likely to get about half a dozen good ones.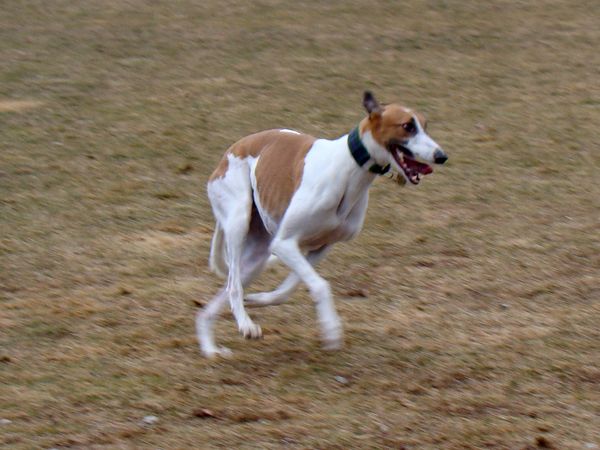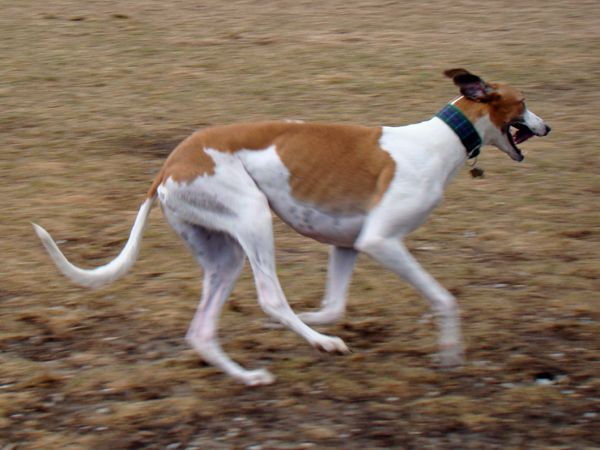 I love how joyful he looks in those shots. This one, however, is probably my favorite of the day: