Last night while exiting the gorcery store I saw an SUV with this vinyl decal on the window: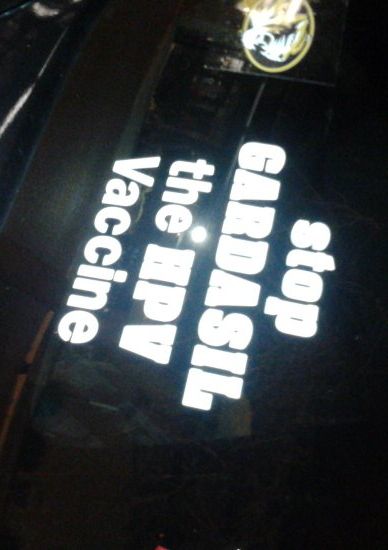 [Image of sticker reading: "stop GARDISIL the HPV Vaccine".]
Huh? Is there something controversial about Gardisil? I checked Wikipedia (
facts
, bitchez!) and there was something about Rick Perry and Merck and promiscuity, but... Whut?