[Trigger warning for image of violence below fold (in most browsers).]
On the church sign near my house, which I pass several times a day while walking Dudley:
Holiness is doing God's will with a smile.
Really? There is
a lot
I could say about why that's wrong, even within a Christian paradigm, but a picture's worth 1,000 words and all that.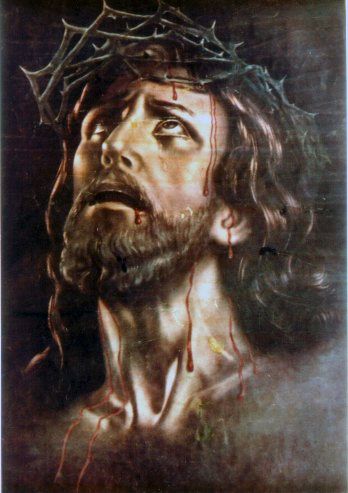 "Turn that frown upside down, Sonny!"