That's not a question. It's a statement. About this screencap, taken from a prominent site featuring all the BEST paparazzi photos of celebrities doing FUN celebrity things. Like seeking treatment for a terrible addiction.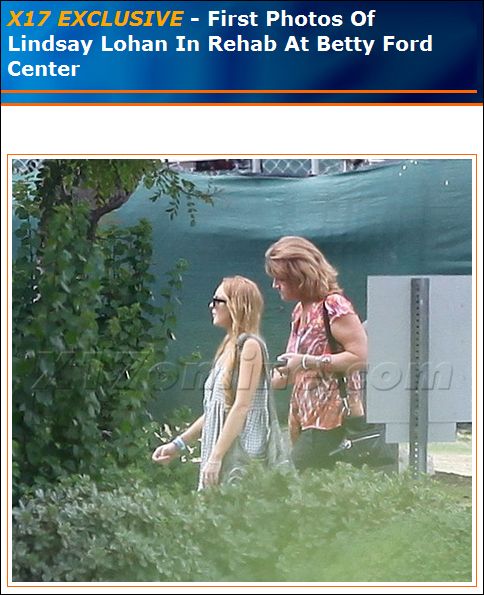 If you can't view the image, it's a headline reading: "X17 EXCLUSIVE - First photos of Lindsay Lohan in Rehab at Betty Ford Center" followed by the first in a series of images taken of Lohan walking across the grounds at, presumably, the Betty Ford Center.
I really hate the world this week.