When Iain and I got Dudley, we agreed: No dogs on the couch. The thing is, we forgot to consult with Dudley, who has other ideas about it.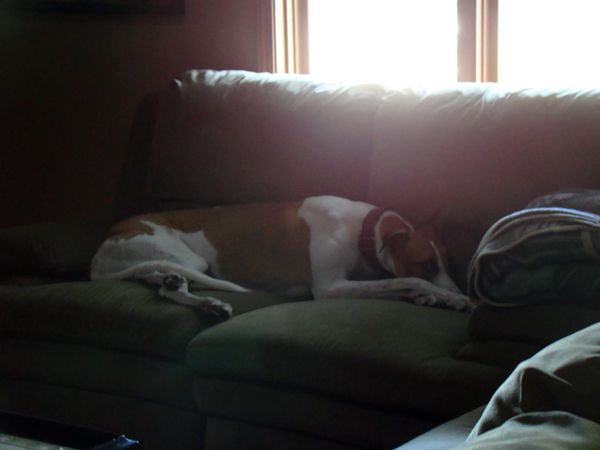 The scene I just discovered in the living room, moments ago.
He's only recently—like, in the last week—tried to get up on the couch. In fact, I first discovered him upstairs in the loft, curled up in the chaise after I'd vacated the seat for a trip to the bathroom.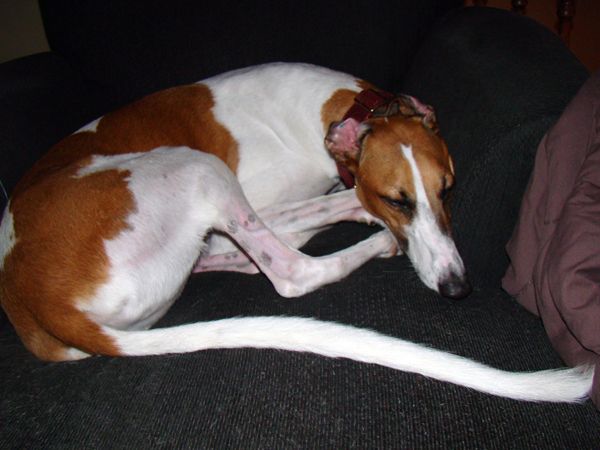 Bad Dog.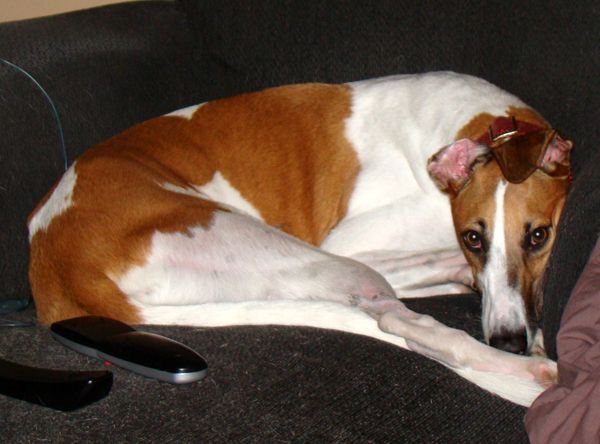 "What? If you didn't want me here, why'd you leave the seat so warm?"
When we tell him to get down, he does, without a complaint or an ounce of resistance. Which is frankly heartbreaking, and goes to show you what a terrible dog he actually is.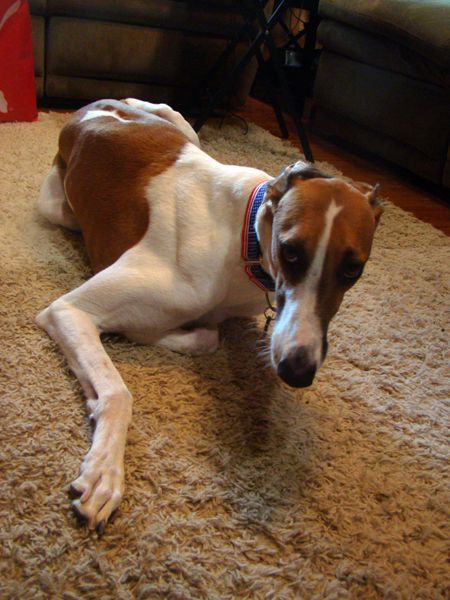 "Okay, I'll just lie here on the floor, looking as bony as possible."


The truth is, "Tentatively Crawling Up on the Couch in a Way That Suggests to Mum and Pop That I Finally For Realz Feel at Home But Still Being Adorably Obedient" is ultimately a very successful strategy. Irresistible, really. Especially when employed by a puppeh who daily conspires to be the best dog on the planet, whose bad behavior consists almost entirely of being TOO cute.

Dudley is now allowed on the couch.