Video Description: Iain and Dudley play CHASE!!!WOO!!! when Iain gets home from work. Iain does this funny little shuffly dance, and Dudley flips in circles and runs around like an excited goofball. Set to Toy-Box's "Best Friend."
Sometimes, when either Iain or I is playing CHASE!!!WOO!!! with Dudz, he will actually pop off the floor like he's on springs and do a complete 180 in midair, falling right back into his play-crouch. It's amazing.
As I've
mentioned before
, this is a game Dudley won't play at the dog park—only in a small space, which apparently makes it much more fun!
As always, still pix are below the fold...

And the couch held dozing Matilda.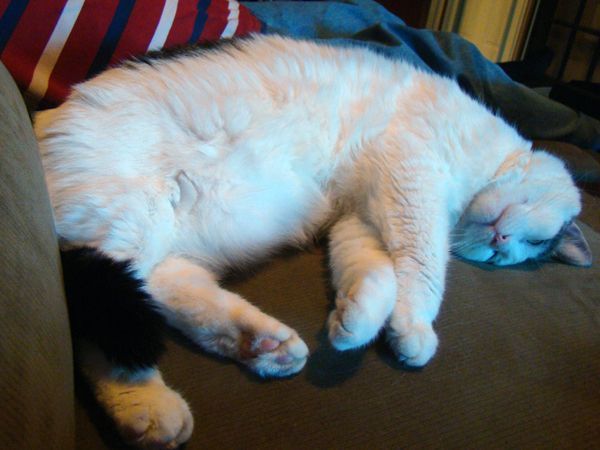 Lady Chubfuzzle of Bellysworth.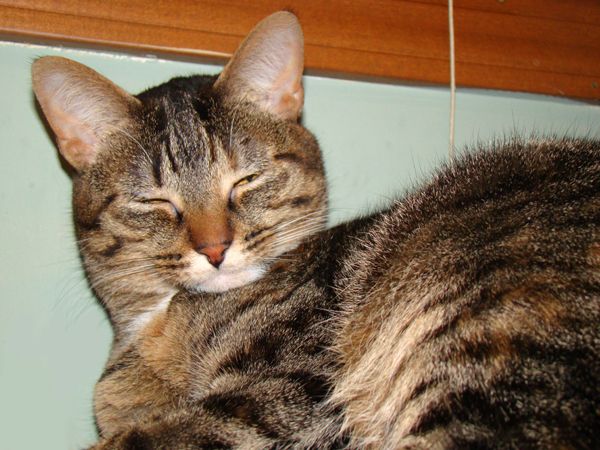 "Duuuuuuuude, I am soooooooo hungover."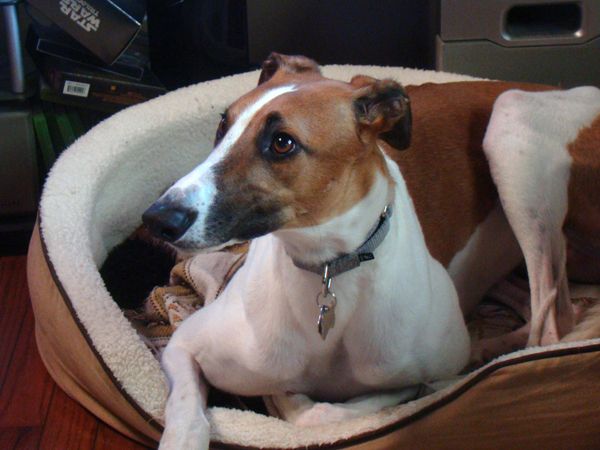 "Um, if you're going in the kitchen, could you bring me back a treat, please?"