Congratulations, Spain!
There is a
gorgeous photo gallery
of the World Cup celebrations in Spain at El Pais. Here are a few selections: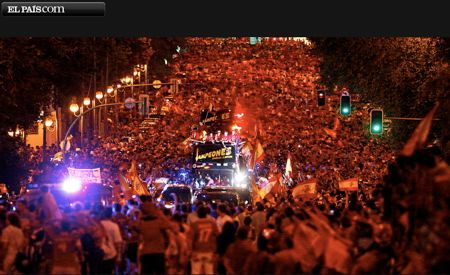 A victorious throng filling the streets of Madrid last night.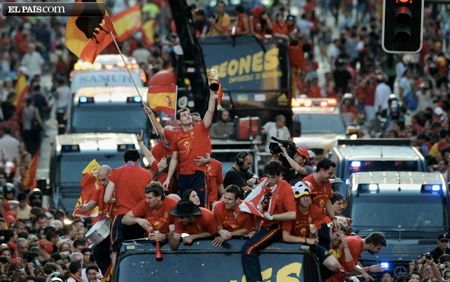 The team rides atop a bus through the streets of Madrid.


Goalkeeper and team captain Iker Casillas offers the World Cup trophy to the infantas Leonor and Sofia.



And, the photo of the day from Marca.com: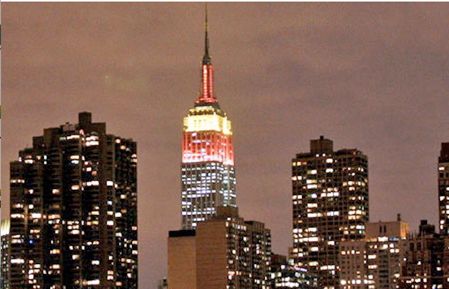 The Empire State Building lit up in red and yellow in honor of Spain's World Cup win.