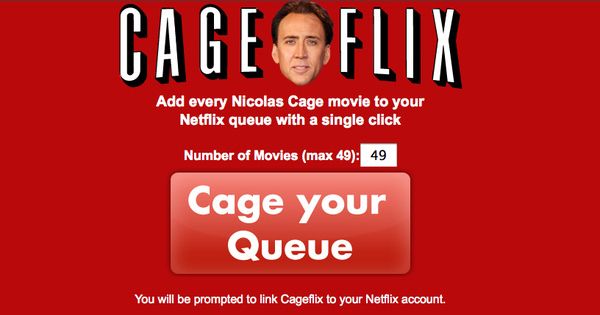 Cageflix is, according to
their FAQ
, "the internet's leading Nicolas-Cage-centric, batch queue management tool for Netflix. It adds all availalable [sic] DVDs of Nicolas Cage movies to your Netflix queue."
Perfect
. Now I can get "Wild at Heart" with this "National Treasure" and be laughing my "Face/Off" at "Moonstruck" in less time than a "Rumble Fish" can "Kick-Ass." (What?) This "The Rock"s!!!
Now can I have one for Gary Busey?
[H/T to Shaker tehkenny, who got it via
Buzzfeed
.]