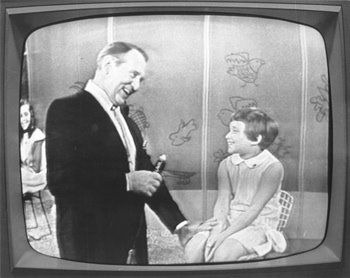 I know three things about Art Linkletter, aside from the fact that he lived inside a television for 50 years: He was a Republican, he blamed his daughter's suicide on LSD which prompted endless apocryphal tales told to my generation about how LSD will make you go crazy and jump out a window, and he was married to his wife for an amazing 75 years.
There's more stuff about him
here
.
Please feel welcome to share what you knew about Art Linkletter—good, bad, or neutral—in comments.