Angelina Jolie, widely regarded as one of the most beautiful women in the world, is still not
beautiful enough
to look like herself
on the poster
of her upcoming film,
Salt
.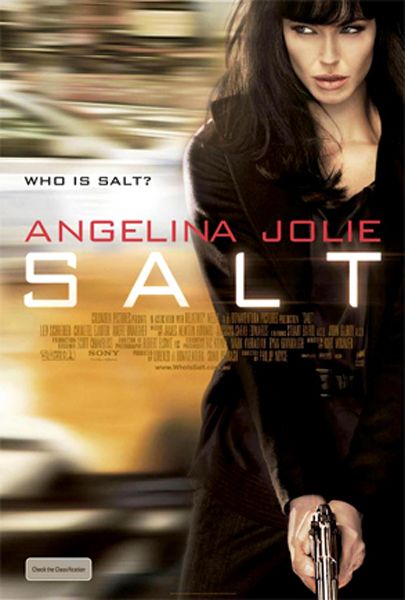 Lest anyone be under the misapprehension that her character is inexplicably meant to look like a video game avatar of her actual self,
the previously released teaser poster
puts paid to that possibility.
In case anyone needs a reminder of what Angelina Jolie actually looks like...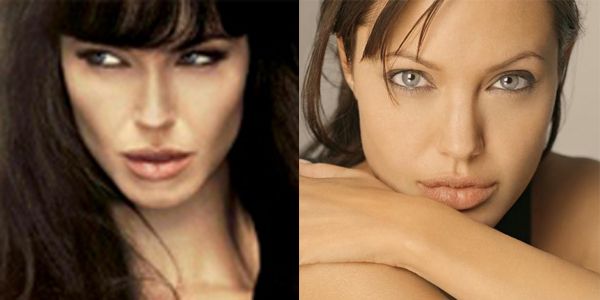 I find it particularly objectionable that the face of a woman who has publicly spoken about being in recovery from an eating disorder has been made to appear more gaunt. Just UGH.

------------------------

By way of reminder: Comments that try to suss out what changes, exactly, were made, and even comments noting that, for example, the removal of laugh lines because they are ZOMG wrinkles actually robs a face of its character or humanity, are welcome. Discussions of how "she looks handsomer/hotter/better in the candid picture" and associated commentary (which would certainly make me feel like shit if I were the person being discussed) are not. So please comment in keeping with the series' intent, implicit in which is the question: If no one can ever be beautiful enough, then to what end is the pursuit of an elusive perfection?

[Impossibly Beautiful: Parts One, Two, Three, Four, Five, Six, Seven, Eight, Nine, Ten, Eleven, Twelve, Thirteen, Fourteen, Fifteen, Sixteen, Seventeen, Eighteen, Nineteen, 20, 21, 22, 23, 24, 25, 26, 27, 28, 29, 30, 31, 32, 33, 34, 35, 36, 37, 38, 39, 40.]