Dear Animal Rights Group That Shall Not Be Named,
I must say, you have outdone yourself. Because this shit right here: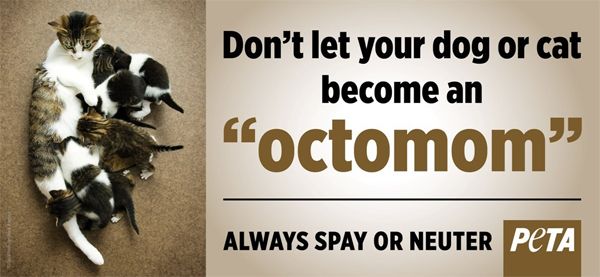 [Click to enlarge.]
takes my breath away. You have a bit of everything going on here. I mean, obviously this ad can appeal to a variety of people, most notably people:

Who liken poor mothers to animals.

Who are proponents of negative eugenics and forced sterilization.

Who believe poor mothers and their children are burdens on "taxpayers."

Who believe only certain women should have children, and who see the birth of children to some mothers as an "epidemic," or a "problem" or any of those other negative terms.

You know, the old sympathetic me might have been tempted to believe maybe, since you keep producing such horrible ads, you don't know the background of some of this stuff you invoke. Then I remembered some wise words from Sarah M.:
[They know] they are operating within potent historical narratives—without a history of the objectification/subjugation of women, or slavery and racism, their imagery wouldn't be nearly as powerful.
I suspect you're reaching people whom you might not envision as your target audience, but really, we can't tell.

Sincerely,

elle