What's the worst TV series of all time?
We've done this one
before
, about a year and a half ago, and, at the time, I nominated
Full House
. But, in the interim, I've seen nearly a full episode of
Two and a Half Men
. So...yeah.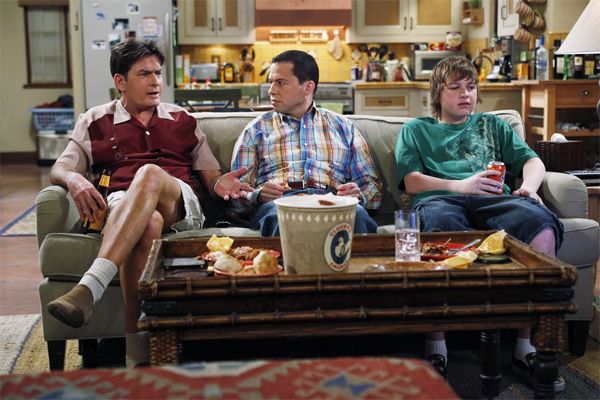 [Click to embiggen.]
The only thing that could conceivably make that shit worse is if they had a CGI golden retriever named Dingle and the show was littered with Dingle reaction shots. "A-
ruh
?!"