If you can't view the video, it's footage (unnarrated; the audio is just ambient noise) of former presidents Clinton and Dubs Bush visiting Haiti. Bush reaches out to shake someone's hand, then makes a little "eww grody" hand gesture, then wipes his hand on Clinton's shirt. (Screencaps below.)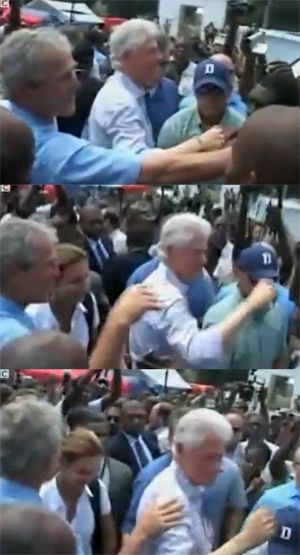 [Click to embiggen.]


Stay classy, Dubs. [Via Chris.]

Haiti Relief: Donate to CARE.org. Donate to Water.org. Donate to Doctors Without Borders.