I saw some pretty intersting items up for grabs at the antique mall this weekend. I'm not sure there are rules for what does or doesn't qualify as "antique" but I'd hazard a guess some of these aren't "antique," so much as "old crap."
I snapped some images of a few antique lunchboxes. And by antique, I mean, beat to shit.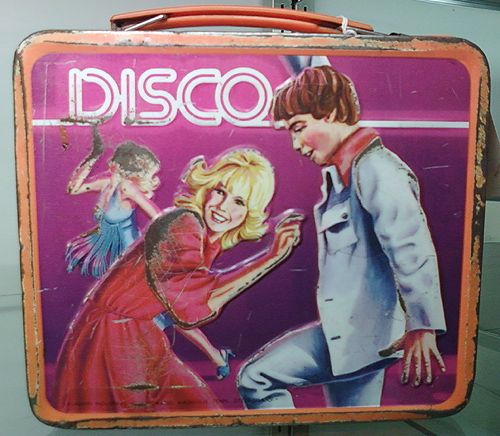 Okay, this one is cool. I'd have bought it if it wasn't beat to shit and I actually took my lunch to work. I wonder about the image though. That boy appears to be all of twelve years old. And his dancing partner looks easily two or three times his age. Maybe it's his mother. Who knows? But she's got awesome feathered hair.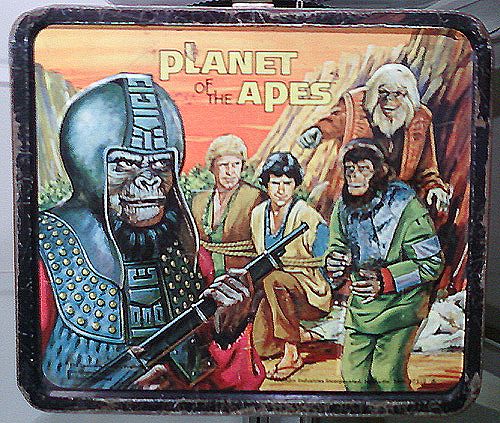 Even better than the first one! Look at it! You've got Cornelius and Dr. Zaius. And General Ursus has two humans tied up. They must be Ponch and Jon. Neither of them look like Charleton Heston. Maybe it's Bo and Luke. Or Coy and Vance. I think maybe this was based on the TV show. In which case it can go to hell.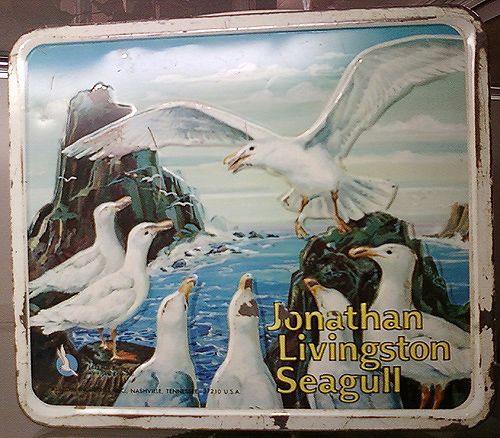 Why the fuck was this even made?
(Continued tomorrow.)
[
Cross-posted
.]