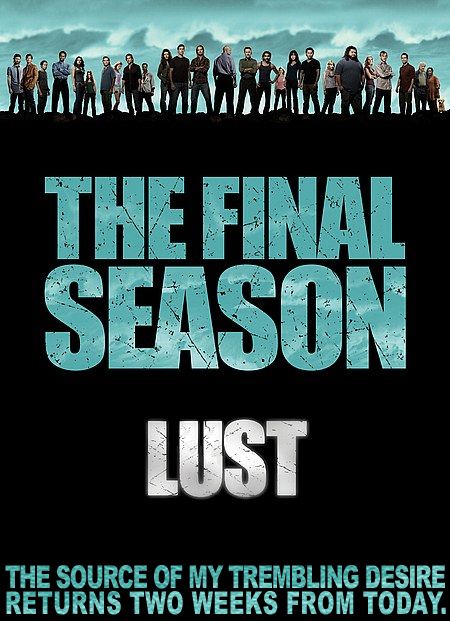 [Original graphic here.]
The countdown has officially begun, Losties.
Iain and I have been rewatching Season 5 to gear up for the sixth and final season of the Best. Show. Evarrrr. And as the last season progresses (we just watched "LaFleur" last night), I am getting increasingly quivery with excitement for Lost's return.
Since the end of last season, I have—in my continuing role as Lost's biggest pusher (Iain, Mama Shakes, Kenny Blogginz, Space Cowboy and Space Cowgirl, as a few familiar names, have all become addicts by my devilish hand)—gotten Deeks irrevocably hooked, and he is bearing down on completing Season 5, just in time for the start of Season 6. And he has, at
his place
, been diligently blogging every episode, if anyone wants to catch up or dive in and needs a good place to start.
Use this thread to SQUEEEEEE!, make predictions, ask questions, whatever you like. Just please be considerate and add a
SPOILER WARNING
to the beginning of comments that contain Season 5 spoilers, for those who aren't quite finished with the last season yet. It only just came out on video recently, so there are a few Shaker Losties still getting caught up.