Mustang Bobby did this question
once before
, but it was a long time ago now and its responses are lost to the pre-Disqus comments grave:
What's the most memorable fortune you've found in a fortune cookie?
I once got a fortune that read, "All your hard work will soon pay off." I attached it to my computer monitor, as a bit of encouragement, because it was less unwieldy than an actual teaspoon.
Last week, one night when Kenny Blogginz was over, we got Chinese take-out for dinner, and KBlogz found this totes awesome fortune in one of the many billions of cookies they give us every time we order: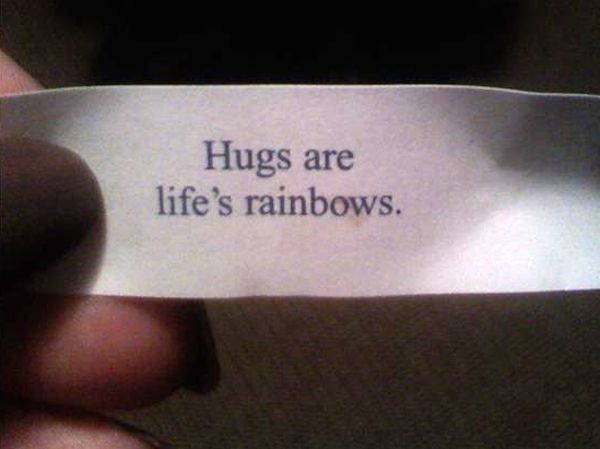 "Hugs are life's rainbows."
We couldn't stop laughing about it for like nine million years. "I'm pretty sure that
rainbows
are life's rainbows," said KBlogz. Indeed.