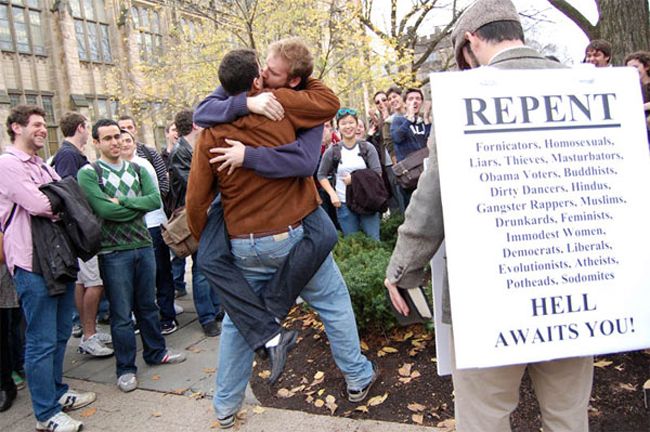 If you can't view the image, it's a picture of 25-year-old evangelist street preacher Jesse Morrell, who
has been
preaching about the "evils of sin" on Yale's campus, wearing a sandwich-board reading: "
REPENT
: Fornicators, Homosexuals, Liars, Thieves, Masturbators, Obama Voters, Buddhists, Dirty Dancers, Hindus, Gangster Rappers, Muslims, Drunkards, Feminists, Immodest Women, Democrats, Liberals, Evolutionists, Atheists, Potheads, Sodomites. HELL AWAITS YOU!" Two men kiss in a passionate embrace in front of him. [Photo by Daniel Carvalho.]
Dirty dancers? Seriously? LOL.
[Via
Andy
.]