My Cell Phone Takes Crappy Pix Edition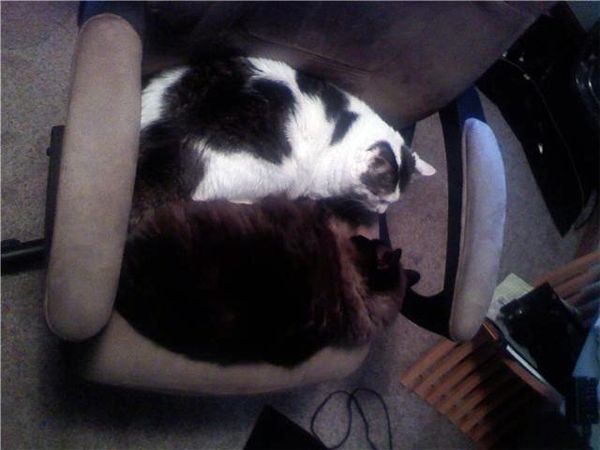 Matilda and Olivia confab re: world domination in an office chair.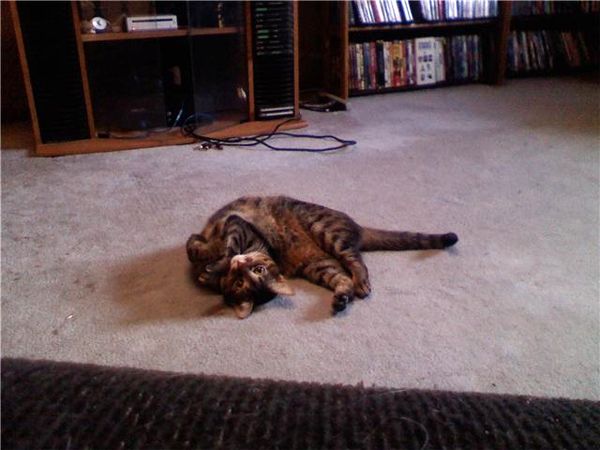 Sophie rolls around looking cute.
After I snapped this picture of Sophs, she actually curled all the way backwards and grabbed one of her back feet and then pulled it into her mouth and NOM NOM NOM. It was so funny and adorable I had to leap immediately from the chair and snorgle her silly.