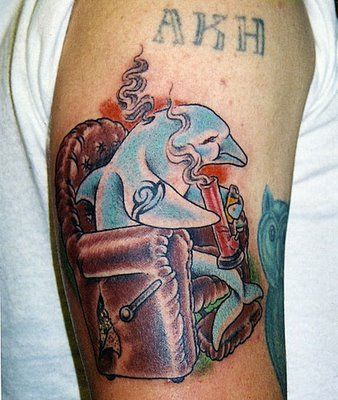 Hosted by a bong-smoking dolphin tattoo.
Sorry about the slow morning, Shakers. I was up all night with a terrible case of indigestion (which probably wasn't helped by the fact that I watched
Red Eye
Fox's conservative answer to
The Daily Show
in the middle of the night; OMG worst. show. evah!). So, while I get my shit together, here's an open thread...