"I don't think socialism, and I don't think warmness and respect are necessarily bad words." Huh. What a concept! He also has some interesting things to say about the media giving a platform to the wrong people, and about the ubiquity of racism, and how his perception of American racism changed after spending part of his young life in South Africa during apartheid. The whole interview is
here
.
And once again I marvel at the irony that the Dave Matthews Band is like the dudebro soundtrack. Do dudebros pay attention to
anything
besides what screen-printed filigree t-shirt to wear each day?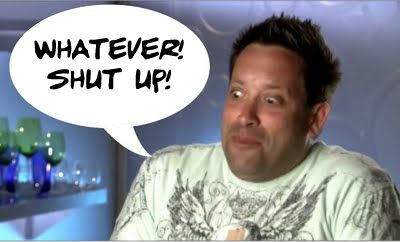 Top Chef's resident dudebro Mike Isabella,
who actually said in one episode, "No offense, but
a girl shouldn't be at the same level as I am."