by Shaker BGK Starbuck
Howdy, Shakers!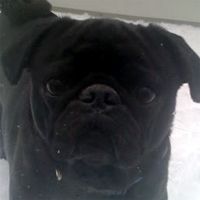 This is Starbuck filling in for Dad-Dad. Things are a bit stressful around Chez BGK and I hope a brief update from will be acceptable.
You see, Dad-Dad's a wee touch on edge of late. I think it has something to do with something he calls, "Asshat Morality Judgment Conservative Wankers." He's been trying to write a guest post for Shakesville on the recent political events in Washington State, but he's been too angry to write coherently. Since I'm not sure he's up for the task, I decided to take matters into my own paws.
On May 15, 2009, Washington State Governor Christine Gregoire signed bill 5688 which "provides that for all purposes under state law, state registered domestic partners shall be treated the same as married spouses and that provisions of the act shall be liberally construed to achieve equal treatment, to the extent not in conflict with federal law." (See
here
.) As Dad-Dad explained, this means that for the purposes of Washington State, registered domestic partners will have the same rights and responsibilities as married couples. While this law does have its flaws from the progressive worldview, i.e. separate but equal is never really equal, it did precisely what the moderate conservatives wanted. It gave all the rights and responsibilities of marriage to both same-sex and dual-sex domestic partners.

Yay!
For Dad-Dad this meant a lot. After the November 2008 Prop-H8 fiasco, I think Dad-Dad felt nervous that he was not welcome. Part of the reason we left Texas was the Protect Marriage Amendment of 2005 to the State Constitution. Dad-Dad does not want to live in a state where anyone, not least of all himself, is considered unequal under the law. When Washington State passed this law, it said: "Hey GLBTQI, you're folks to us here and you're welcome." As many state pundits pointed out, it also sets the stage for a case to go to the Supreme Court for a ruling on same-sex marriage.
I think that is where the "problems" started.
A new PAC formed around May 16th or so to counteract this fairly progressive piece of legislation. Protect Marriage Washington's stated goal is to "organize the effort to gather the 120,577 required signatures for Referendum 71 by July 25, 2009 to bring the controversial Senate Bill 5688 before the voters of Washington State in November." If this PAC is able to get 120,577 verifiable signatures on this referendum; then referendum 71 becomes Proposition 71, which would mean the proposed law continues to be put on hold until the November election, when the citizens of Washington state would be given a vote on taking a step toward full equality. In other words, anti-gay activists are trying to force the decision out of the hands of the legislature and put it into the hands of voters—and they're relying on the same old bigotry and lies to do it.

Protect Marriage Washington's website goes on to ask for Christian involvement: "Churches may collect signatures for the referendum in the church and pastors may state positions on such legislation from the pulpit." There's even a charming sickening video by State Senator Val Stevens (R–Douchebaggery) and State Representative Matt Shea (R–Fuckitude) encouraging Christian participation, as if antipathy toward gays is the de facto Christian position.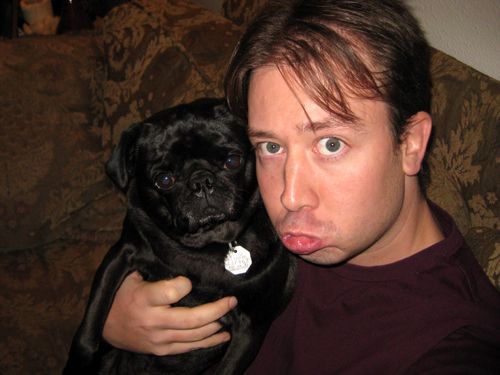 Boo!


What is even more infuriating is that this PAC hired people to get signatures using petitions that were deliberately lying to the public. Michael Airhart of Port Angeles, Washington (the setting for the Twilight story, FYI) caught at least one signature-collector fraudulently soliciting a Wal-Mart shopper: "The woman said yes, that she will sign, and he handed her the clipboard. It was obvious to me that she was signing what she thought was a petition in favor or giving same-sex couples marriage licenses. So I asked her if she supports same-sex marriage. She said that she did." Instead, what she signed was a referendum to have the citizens of Washington state decide whether the expansion of Domestic Partnership should become law. This actively worked against the will of this citizen of Washington State, because the signature collector lied to her.

At this point, the Secretary of Washington State's Office is reviewing the petition to see if they have the magical 120,577 signatures to force a vote in November. If this does happen, I'm sure Dad-Dad will ask Melissa to let y'all know.

Also, if you're in Washington state, please promise that you'll vote to approve Proposition 71. It is not a perfect law, but it is better than what Washington currently has.

I'm off to mash buttons on the remote control in the living room to play Green Day's 21st Century Breakdown Album in hopes of luring Dad-Dad out for a rousing game of fetch.

Hugs & Loves,
Starbuck