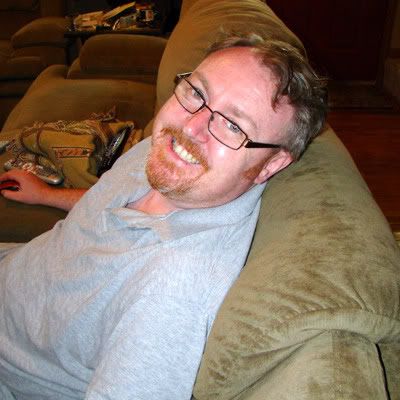 Iain, who is taking a vacation day today, also just got new specs—and his are totally new, as he's never worn specs before. But he's gone a little far-sighted, so it was time to get some.
And they've apparently made him crazy.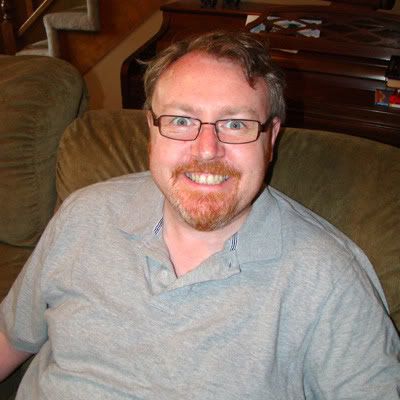 I'd also like to report that he's used his day off to open a Twitter account from which
his first missive
was: "My first tweet! Off to take a poop, now."
Which, naturally, made me laugh, call him an idiot, and kiss him. In that order.