by Shaker BGK
,
who would like you to know that in addition to reading Shakesville, working as an engineer, and dreaming of David Boreanaz, he finds time to beat as many RPG villains as possible.
As any media-obsessed person will confirm, the new Blu Rays come out on Tuesdays, so I try keep an eye on DVDVerdict.com for info about new releases, which is where Rob Schneider's new movie,
Big Stan
came to my attention.
Rob Schneider has earned a less than progressive reputation for starring in awful movies like
The Hot Chick
and
Deuce Bigalow: Male Gigolo
, but
Big Stan
is his directorial debut, in which he himself takes the lead role, giving Schneider the opportunity to change course and provide something more humorous and egalitarian. But…no.
As Melissa wisely cautioned via email, Starbuck and I donned appropriate safety gear for the viewing of this cinema classic.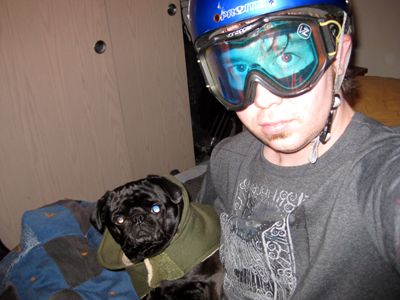 [A trigger warning applies for the rest of this article.]
Ostensibly, this movie's charming tale revolves around a real estate financier who commits fraud and "prepares himself" for his impending six month prison sentence. But really, it's nothing more than a vehicle for bigotry and rape jokes.

106 seconds into the film, Schneider's character makes a racist quip to a white woman about how "black men love white women." *wink* He also suggests that she wouldn't be safe. *wink* Oh Racism and Rape Jokes are just hilarious. So less than two minutes in and two things I find offensive right out of the gate. I am filled with glee. Starbuck is not amused either, and she chooses to chew on a rope-toy rather than watch the movie. I turn back to the movie just in time to see Schneider's character go into this monologue:

Everyone knows that black men can't get enough of white women, and don't think that a woman of your age would be safe from their advances. No ma'am, these big black bucks don't care whether you're young or old, skinny or fat, walking or with two wrinkled stumps right below your knees, they want your white flesh and they want it bad. Truth be told, I'm part black myself, and if it wasn't for my wife, I'd be bending you over the desk doing you doggie style right now. I can just imagine you there, all alone in your big condo, awash in a sea of negro cock.
The Goggles, they do nothing to protect us from the stupid.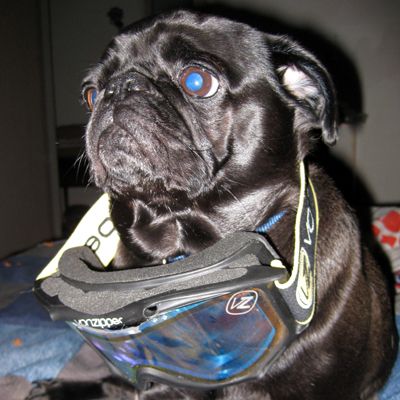 At just under six minutes in, Schneider has managed to insert slams against women, blacks, gays, gypsies, Hispanics, poor people, and the physically challenged. Because making fun of different people is a river of laughs that Hollywood has not yet managed to run dry. At 12 minutes into the movie, Schneider's character has given several selfish reasons why he and his wife shouldn't have a child together. Because the women-want-babies-and-men-don't theme is yet another river of laughs that Hollywood has not yet managed to run dry.

It is at this point that Schneider proceeds to drive (drunk) to a gay biker bar and offer a $100 to a queer biker to talk to him about prison and the main thesis of the movie arises: As a short guy, he's likely to be raped in prison.

The scene in which he is informed of this likelihood by a gay man just so neatly fits into the predatory queer meme, I'm sure most people didn't even blink an eye at the suggestion.

As the centerpiece of the movie is now how Schneider can avoid being raped in prison, the word rape is subsequently thrown around like a Frisbee. Schneider's character's wife gets in on the rape panic and he tells her:

What's going to change, Mindy, is my anus going to grow teeth? So when I say to you, I will make myself unrapeable, I will be UNRAPEABLE.
Cue dramatic music and wife applause in the background.

The character then purchases steroids from a black swimmer, complete with the label "Chinese Olympic Swim Team" on them. He then goes to a tattoo parlor to ask, "Do you have anything you can tattoo onto my sphincter to make it less attractive?" We're only 15 minutes in people.

At 17 minutes into this hilarious Academy-Award destined film, Schneider's character asks his wife "to violate him for the first time, so it will be with someone he loves." He then shrieks out, "Oh the Horror!" Because, you know, any man who engages in anal intercourse must abhor it. No, there's no love for the pegging community here.

David Cassidy shows up and says things equally insipid and mysterious, such that Schneider takes him into his home so he can be Schneider's personal trainer, and Mr. Cassidy's character, "The Master," gets in a few misogynistic comments against the wife as well.

At 25 minutes into the movie, Schneider stops his wife from interrupting the master's latest training session (beating Schneier with a fiery stick) by saying, "Run along, honey, this is man stuff here."

[So this is the big super honking TRIGGER WARNING.]

At 28 minutes into the movie, Schneider wakes up his wife by screaming, "Big men with guns! They're coming inside, and they want to rape you. I'm sorry, honey, but they are gonna rape you." She starts to cry and collapses into her husband's arms. He comforts her and then looks her in the eye to tell her, "There, now that you know what I'm going through, maybe you'll be more supportive." I had to rewind the movie to make sure what I just saw, actually just happened. Because women aren't already keenly aware of what the threat of rape feels like. Because a woman needs her husband to create a false rape threat for her to consider what's it like.

More of that projection Melissa is always talking about. It is (most) men who need never consider the threat of rape in their entire lives without being submitted to an extraordinary scenario, not women.

So this is when Starbuck demanded this movie be turned off.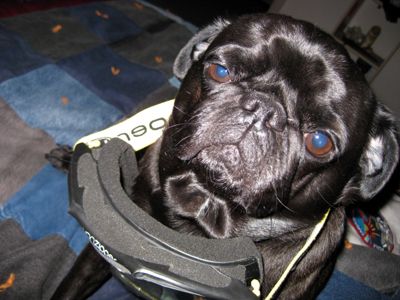 The one thing I took away from the movie was that the threat of rape was worse for Rob Schneider's character because it made him less than male. Truly, nothing worse can happen to a guy than to lose his manliness, and become in society's and his own eyes, a woman.

That's why we need Feminism, and we need it like Oxygen.