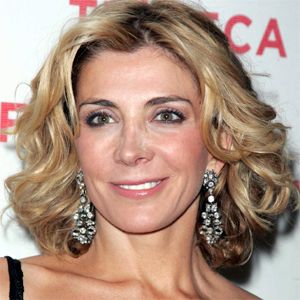 Actress Natasha Richardson has been hospitalized after
suffering
a serious head injury during a ski accident:
Richardson fell on a beginners' trail Monday during a lesson at Station Mont Tremblant, said the statement from the resort, located about 80 miles northwest of Montreal.

At the time, Richardson was accompanied by a ski instructor, who called the ski patrol, the statement said. "She did not show any visible sign of injury, but the ski patrol followed strict procedures and brought her back to the bottom of the slope and insisted she should see a doctor."

Richardson, accompanied by the instructor, returned to her hotel, but about an hour after the fall was "not feeling good," the statement said. An ambulance was called, and Richardson was taken to a local hospital before she was transferred to Hopital du Sacre-Coeur.
Reports are now that Richardson is brain-dead and unlikely to survive her injuries, though it is not clear whether those reports are accurate. Blub.
Ms. Richardson holds a special place in many feminists' hearts, including my own, for her portrayal of Offred in the film adaptation of Margaret Atwood's
The Handmaid's Tale
. She's also part of a family of feisty women; she is the daughter of Vanessa Redgrave, the niece of Lynn Redgrave, and the sister of Joely Richardson.
Richardson is also married to Liam Neeson, with whom she has two sons. My thoughts go out to them all.