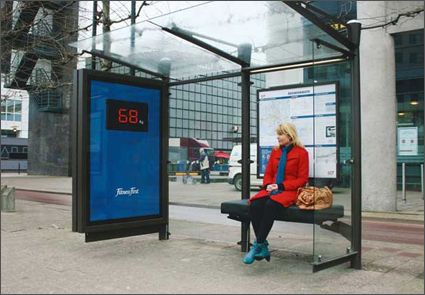 [T]his bus-stop ad for a health club in the Netherlands…has a scale in the seat and displays the sitter's weight for all to see. We're sure Fitness First is expecting a huge spike in membership from this, but the effect is ruined the moment two people share the seat. That and, you know, trying to win people's business by humiliating them. (Link)
Not only fat-hating/shaming, but deeply hostile to the physically disabled, who have to exchange their privacy and dignity for their basic comfort just to wait for a bus.
I would say it's unbelievable, but, of course, it's not.