Today was
my maternal grandmother
's birthday. She would have been 86, if she were still alive, but she died over a decade ago now. Still, I remember her birthday every year, for reasons I'm not quite sure I understand—although I think it has something to do with the fact that I shared my birthday with my paternal grandmother, so remembering hers seems only fair.
I really, truly adored both of my grandmothers, who liked one another very much, too. Recently, Mama Shakes scanned some old pictures for me, and I cannot get over how much I love this picture of my two grandmothers together in NYC, which Mama Shakes aptly titled "Fifth Avenue Babes."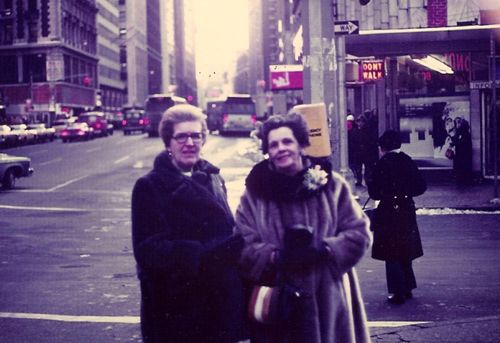 My maternal grandmother, Mil, the lifelong New Yorker, is on the left, and my paternal grandmother, Fran, the Hoosier, is on the right. Mil doesn't look too happy there, but she had a great sense of humor, a great grin, and a great laugh. She was cheeky—which you can see here (I made everyone wear stupid things as hats when I was child):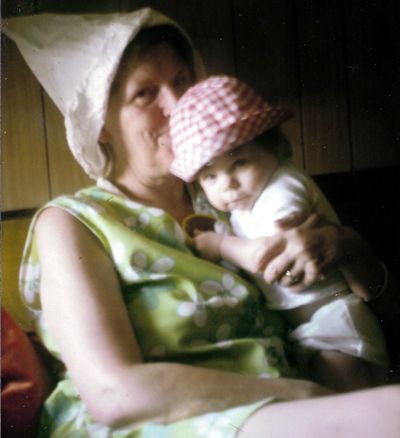 And here's a random bonus picture of me when I was a wee thing laughing myself silly with my Aunt Lil: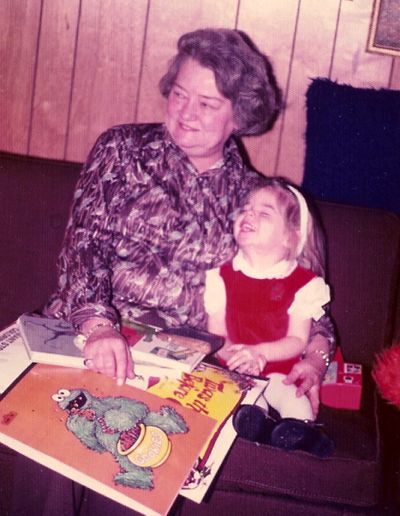 I love that picture. Pure joy.