Cuteness! And not a moment too soon...
Every time I walk up the stairs, Sophie has to runrunrunrunrun ahead of me, then flop onto her back on the landing: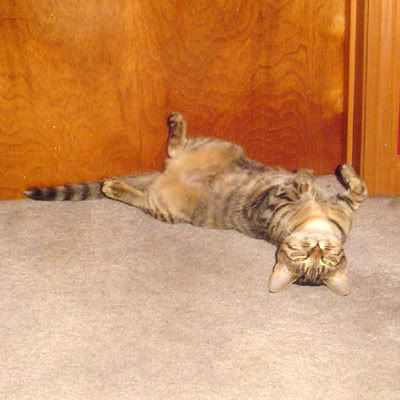 "You cannot resist the power of KITTEH BELLEH!"
And I can't, either. Every time I've got to kneel down and snorgle her rotten for ages. Then when I get up, she rolls over on her side and stares at me plaintively, or, worse, stares into space dejectedly.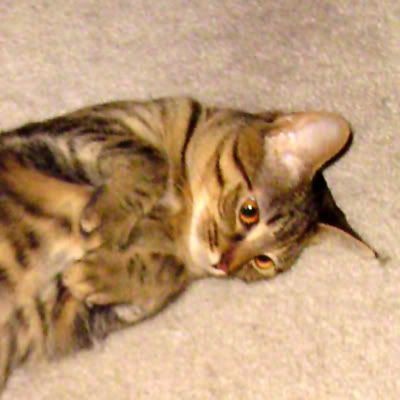 "Why you gots to leave?"
AWWWWWWWWWWWWWWWWWWWWWWWWWWWWWWWWWWWWWWWW!!!!!!!!!!!!!
Is she kidding me with this stuff? It really is a miracle I manage to get anything done. Because, let's face it,
Matilda
and
Olivia
aren't exactly slouches in the Cute Department themselves.