"We also need to be affectionate—and you can see that with Barack and Michelle, as well. They do a lot of touching, kissing, even fisting with one another."
—
Some "sex expert" on Fox
, who is obviously an idiot. She meant this, of course: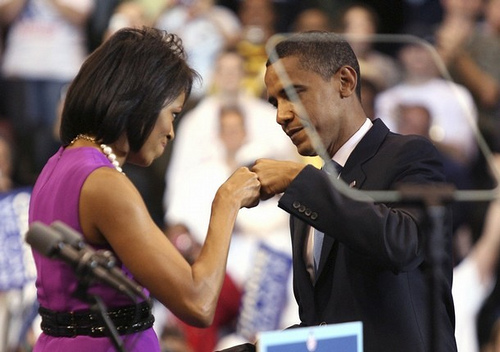 —which, when last seen being discussed on Fox, was suggested to be evidence that they were
terrorists
. Who knew the gestures of terrorism were also indicators of true romance? Maybe that's why Osama bin Laden has
so many wives
.