Part Twenty-Three in an ongoing series…
Jenna Fischer, aka Pam from
The Office
, does not look like
this
: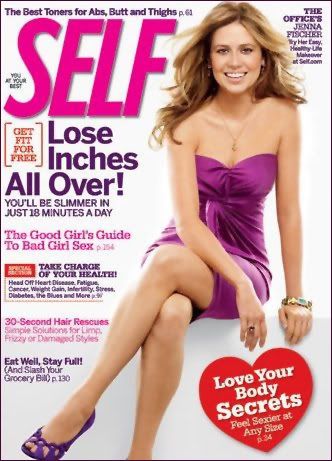 In fact, if the cover of
Self
magazine hadn't identified her, I don't guess I would have recognized her. Because Jenna Fischer looks like this: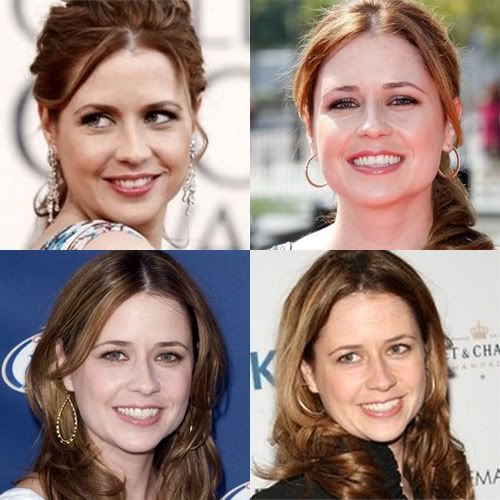 When she smiles, she is all teeth. It's one of the most notable (and, dare I say, cutest) things about her appearance—and there is no gap around her teeth as there is in the Photoshopped grin on the
Self
cover.
The nose and chin are ever so slightly off, too—"perfected," natch. So that Jenna Fischer looks nothing like
her
self on the cover of
Self
magazine. Paging Mr. Orwell…
[H/T to Shaker
InfamousQBert
. Impossibly Beautiful: Parts
One
,
Two
,
Three
,
Four
,
Five
,
Six
,
Seven
,
Eight
,
Nine
,
Ten
,
Eleven
,
Twelve
,
Thirteen
,
Fourteen
,
Fifteen
,
Sixteen
,
Seventeen
,
Eighteen
,
Nineteen
,
Twenty
,
Twenty-One
,
Twenty-Two
.]