Because I suspect we all need some cute already. At least I do. My day started with falling down the stairs and face-planting onto the hardwood floor (ow); I should have known then that it was time to go right back to bed.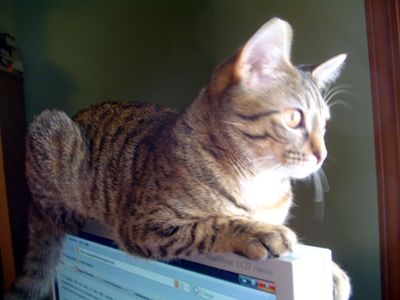 Sophs the Monitor Cat watches the birds.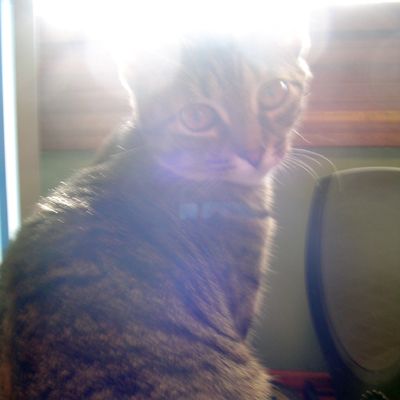 I begin to suspect Sophs is part angel, part tarsier.