Dorothy Snarker
emailed me a positively terrifying hi-res image of McCain doing his "health" air quotes: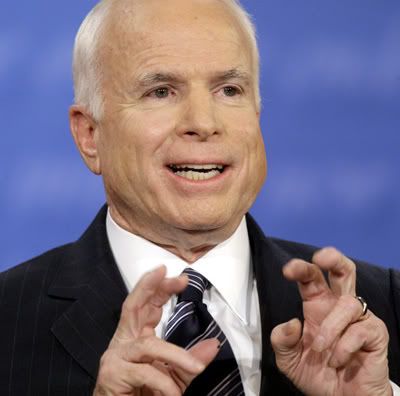 [Click to embiggen.]
Look at those cold, dead eyes and the grin just playing at the side of his mouth as he ruthlessly trivializes women's health.
Shiver
.
Says Ms. Snarker: "Seen in still it's almost more sinister. Women's health issues are so unimportant to this man, they're imaginary. Unfuckingbelievable."
Totally.