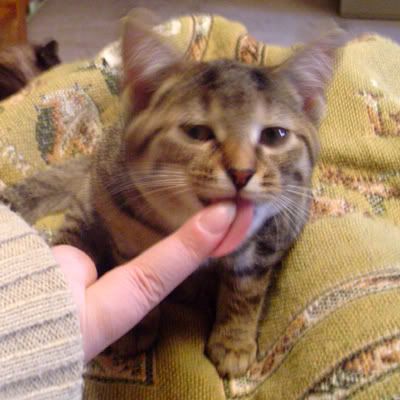 It all starts out friendly enough, but then the CHOMPING begins…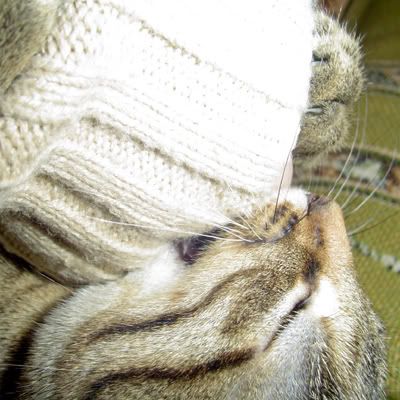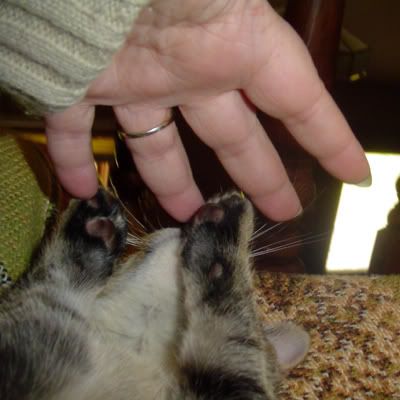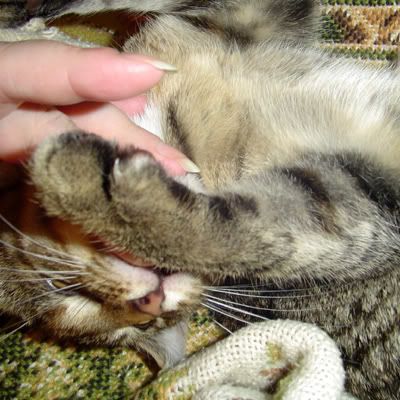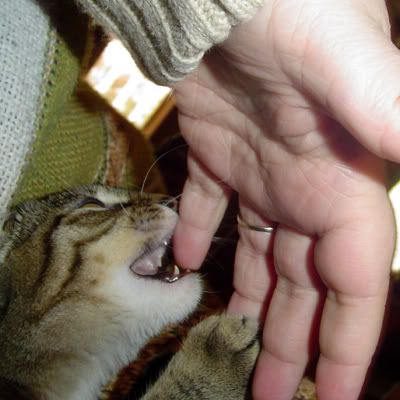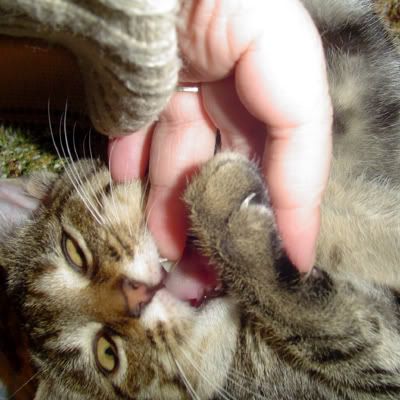 Sophie is such a good player—she always plays with her claws in, and the cutest thing evah is that if I go, "Ow!" she stops and looks at me and then licks where she was just gnawing, until I say, "Get that hand!" and then she savages me all over again.
My hands look like mincemeat, but she's teething, and I have it on good authority (Matilda's and Olivia's) that it feels good to chomp on hands when one's losing one's milkteeth.
(And, in case you're wondering, yes, my hands are
excessively lined
.)