Obama and Clinton
campaign together
in Unity, New Hampshire: He says, "She rocks!" She says, "We are one party; we are one America."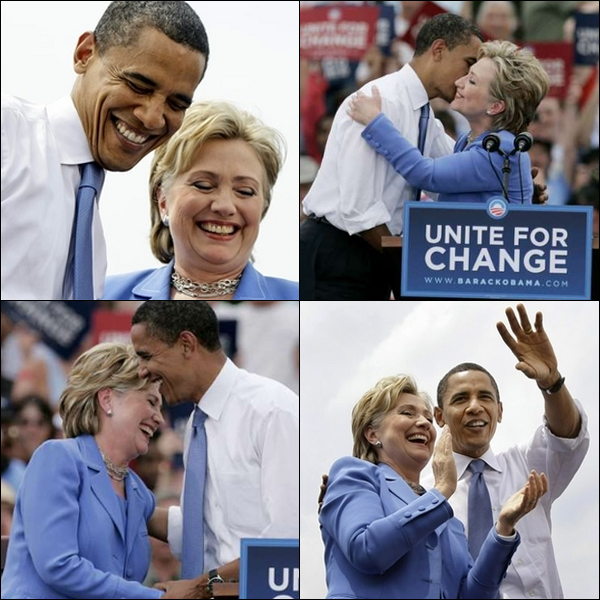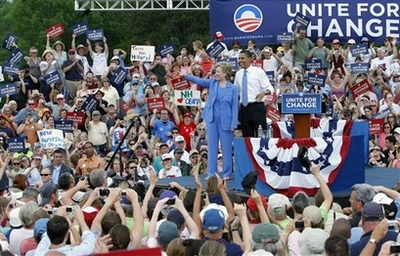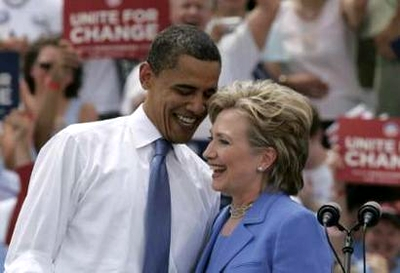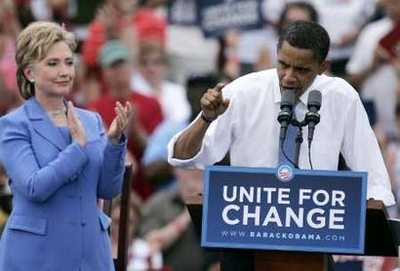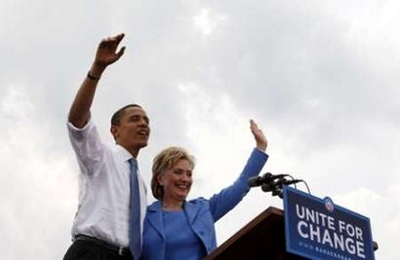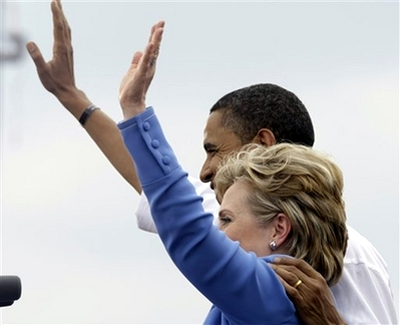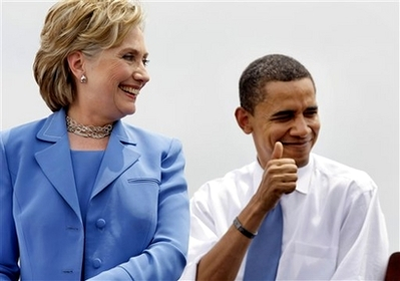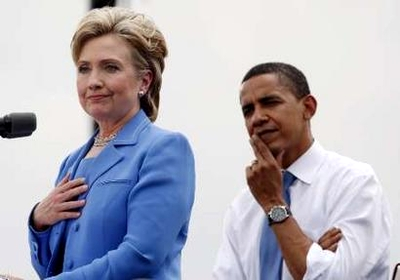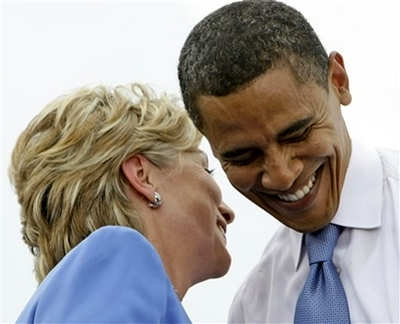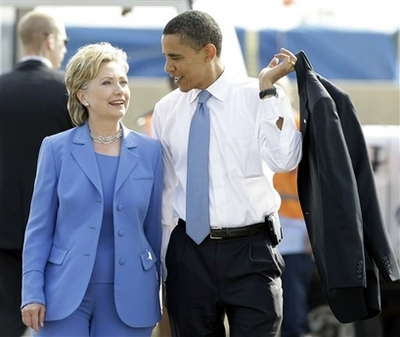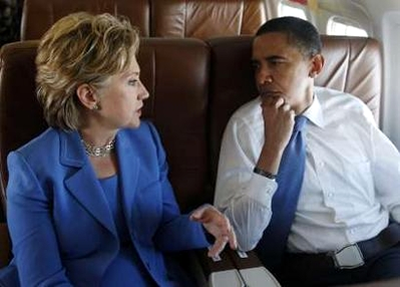 Remember these pictures, of two colleagues with common cause (and ZOMG matching outfits!), next time someone uses a picture like
this
(via
Sully
) to say something about either one of them, or how they feel about each other.
Because they
will
use those pictures to help tell their lies. Oh how they will.