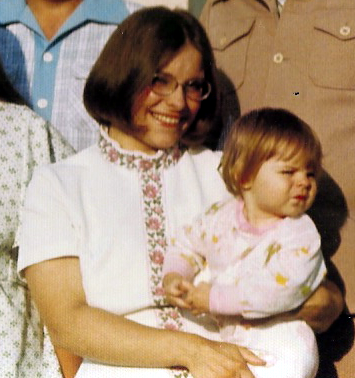 Mama Shakes looking gorgeous and me making a WTF face, 1975.
(Shades of the Pink Petulance to come...)
Happy Mothers' Day to all the Shaker mothers (and grandmothers, and godmothers, and aunties) whose love and care, for the fortunate among us, made us who we are.
Thank you, Mama Shakes, for always encouraging me to be me, and for letting me be weird, and for reading to me every night before bedtime, and for never being critical of the way I look, and for watching
Lost
with me, and for loving me even when I fuck up or annoy you, and a million other things. I love you.