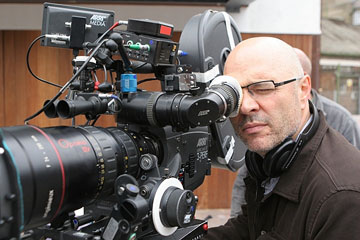 Oscar-winning director Anthony Minghella has
died suddenly at age 54
of a hemorrhage following surgery last week to remove a growth in his neck.
Minghella was the director of some of the finest films of the modern era, including
The Talented Mr. Ripley
,
Cold Mountain
,
Breaking and Entering
,
Truly, Madly, Deeply
, and Mr. Shakes' favorite film,
The English Patient
.
Oh dear. Blub. He was one of my favorites. He's left us with extraordinary gifts.