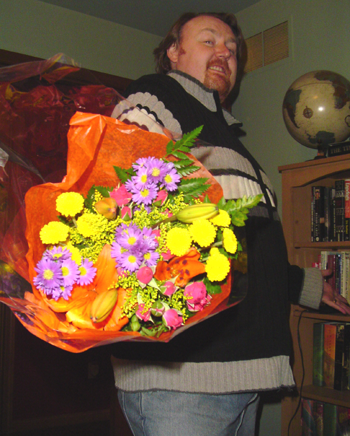 Iain (aka Mr. Shakes) just brought me flowers. The reason: "Tae fank ye foor being sooch an adoorable wifel!"
Liss: Oh, thank you, babe!
Iain: Yoor welcoome, hoonsel.
Liss: They're beautiful, and you are lovely.
Iain: Fank ye, hoonsel. Yer noot bad yerself.
Liss: Let me take your picture.
Iain: Why? Ye canny poost it.
Liss: I would never do such a thing.
Iain: News froom Shakes Manoor, here I coome!