On Friday
, I posted the latest in an occasional series of rants about how much I hate Jay Leno for being a sexist, homophobic, racist douchebag who swears he's none of the above yet continually delivers "jokes" providing transparent evidence to the contrary. Last week, it was an interview with Ryan Phillippe, during which he asked the actor to look into the camera, pretend it was his "gay lover…Billy Bob," who "has just ridden in shirtless from Wyoming (still milking the
Brokeback
jokes, I guess), and give it his "gayest look."
Phillippe responded, incredulously, "Wow. That is so something I don't want to do."
Though Phillippe declined, playwright Jeff Whitty—who wrote the Broadway musical
Avenue Q
and, in 2006, famously penned
a letter to Jay Leno
about his homophobic humor—
has offered
his gayest look to Jay Leno, which you will find below.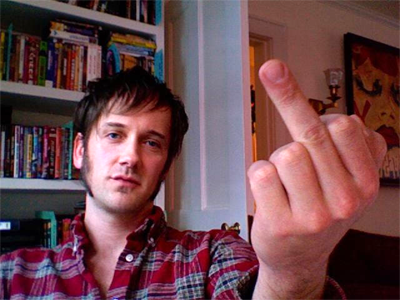 Which is a total coincidence, because here's my gayest look: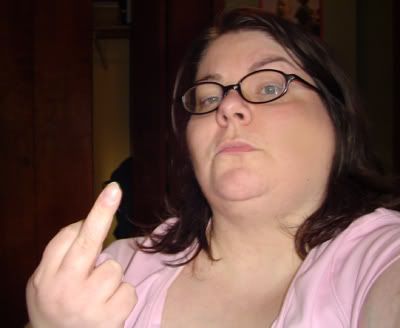 Fuck you, Leno. Really and truly. I totally can't say that enough.

[Via Andy.]