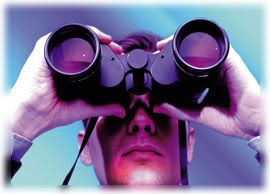 A
recent article
in the WaPo describes how the upcoming elections have captured the world's attention, even this early on in the primaries. It's quite a hit with our friends across the pond:
"It's a great spectacle, and people are avidly devouring it," said Jeremy O'Grady, editor in chief of the Week, a British magazine. O'Grady said major British newspapers this week alone have devoted more than 87 pages to news of the U.S. primaries, including 22 front-page stories -- exceptionally intense coverage of a foreign news event. More than 700 correspondents from 50 countries covered the Iowa and New Hampshire events.
To paraphrase a question normally heard during Passover, why is this election different from all other elections? Well, you could go with this ridiculous archetype analogy:
"The candidates have more iconic status than usual," O'Grady said. "They are almost like superhero cartoons: the Mormon, the woman, the black, the millionaire, the war hero. . . . We do love a good show over here.
Or, better yet, you could go with what is most likely the one reason that everyone shares:
But much of the enthusiasm comes from anticipation of President Bush's departure, according to several analysts. U.S. prestige and popularity in much of the world have sunk to historic lows since Bush took office, over such issues as the Iraq war and climate change. Many analysts said the election has created high expectations that the new president will be more in tune with the rest of the world.

"In many capitals people have been waiting for this change for some time," said Rosa Balfour, a senior analyst at the European Policy Center, a Brussels-based research group.
And there is your reason for the current Bush World Tour - a man desperately grasping at relevance and legacy while the rest of the world is ready for the door to hit him in the ass on his way out.
[H/T to
ThinkProgress
]