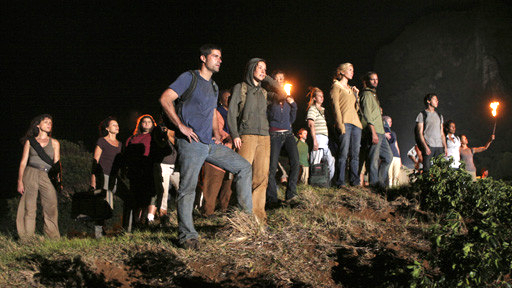 Lost
's two-hour season premiere is one week from today. I kicked off the countdown with a dream last night in which I was hanging out with Jack, talking about all sorts of stuff. He also fixed Matilda, who, in the dream, had been bitted by a mean shar-pei just because Tilsy tried to lick his ear. I guess Jack is a spinal surgeon
and
a vet—quite a talented dude.
Meanwhile,
this bullshit quiz
tells me I'm Jack, too. Goddammit,
I am not Jack
!
All right, whatever. I'm Jack. Harrumph. But I'm pretty sure the "too much of an ass" ship sailed a long time ago. I'm made out of ass.
And
Jears
.