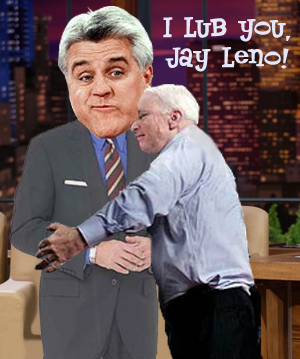 McCain, Giuliani headed to Tonight Show
: "John McCain and Rudy Giuliani will appear together Thursday night on The Tonight Show With Jay Leno, a source close to the McCain campaign tells CNN. Giuliani dropped his own White House bid Wednesday and endorsed McCain, calling the Arizona senator a 'hero' who 'is prepared to be president'."
If they sing "
Somewhere Out There
," I'm gonna shit with glee. You know Giuliani totally wants to be Linda Ronstadt.