I know you don't need me to give you one more reason to hold Chuck Norris in contempt, but
here's one
anyway. This is what he said when asked why he hasn't pursued a career in politics: "Let's say I run for a position in politics and I am debating my opponent and my opponent starts attacking my character and I leap over the bench and choke him unconscious, it's not going to help my campaign."
Excellent point. It's a possibility that's increasingly likely, what with the wide availability of Action Jeans these days.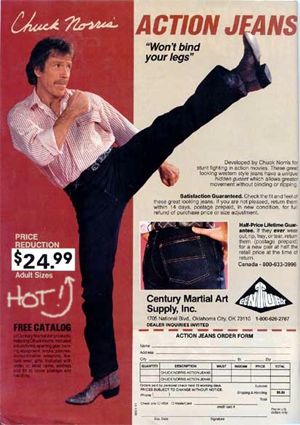 "Won't bind your legs" while bench-jumping and choking.