Back in April, it was
announced
that the Office of Special Counsel—a federal investigative unit meant to monitor federal employees, which typically investigates whistleblower cases, discrimination complaints, Hatch Act violations, and the like—would begin investigations on the U.S. attorney firings and other political activities led by Karl Rove. The investigations were to be led by Bush-appointee Scott J. Bloch, head of OSC. At the time, I was not impressed:
The Times calls this "the latest evidence that Rove's once-vaunted operations inside the government, which helped the GOP hold the White House and Congress for six years, now threaten to mire the administration in investigations." Well, maybe so. But that name, Scott Bloch, rang a bell…and, sure enough, nearly two years ago, I blogged about Mr. Bloch, a Bush appointee who had, at the time, found himself smack in the middle of a controversy not totally dissimilar from the U.S. attorney issue he' now to investigate.

…[I]t was quite evident that Bloch had turned the OSC into just another political arm of the Bush White House-and while they claimed to be supportive of the long-standing policy against discriminating against gays, and supportive of whistleblower statutes, Bloch was busily cooking up excuses for not adhering to the nondiscrimination policy and wantonly dismissing complaints. … Suffice it to say, I'm going to take a wait-and-see approach about whether this investigation is designed to put heat on the White House, or take it off.
Well, guess what?
Head of Rove Inquiry in Hot Seat Himself
. Huh. No one could have predicted a cronied-up Bushie would behave unethically.
Except anyone paying the slightest bit of attention, of course.


Recently, investigators learned that Mr. Bloch erased all the files on his office personal computer late last year. They are now trying to determine whether the deletions were improper or part of a cover-up, lawyers close to the case said.

Bypassing his agency's computer technicians, Mr. Bloch phoned 1-800-905-GEEKS for Geeks on Call, the mobile PC-help service. It dispatched a technician in one of its signature PT Cruiser wagons. In an interview, the 49-year-old former labor-law litigator from Lawrence, Kan., confirmed that he contacted Geeks on Call but said he was trying to eradicate a virus that had seized control of his computer.

…Mr. Bloch had his computer's hard disk completely cleansed using a "seven-level" wipe: a thorough scrubbing that conforms to Defense Department data-security standards. The process makes it nearly impossible for forensics experts to restore the data later. He also directed Geeks on Call to erase laptop computers that had been used by his two top political deputies, who had recently left the agency.
Unbelievable. Or, it would be, if it weren't so totally, infuriatingly believable.

I'm certain you'll be shocked—shocked, I say!—to hear that the manager of the D.C. Geeks on Call franchise said that seven-level wipes aren't done to eradicate viruses.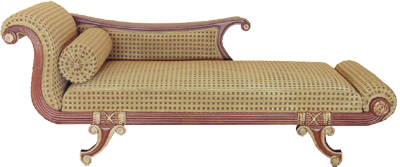 Myrtle—one mint julip, STAT!


Over at TPM, Paul Kiel notes:


The punchline to all this is that even if Bloch were a paragon of integrity, his investigations of administration wrongdoing would be nearly pointless. For instance, Bloch launched an investigation of General Services Administration chief Lurita Doan after she asked her fellow employees "How can we help our candidates?" The comments had come after a political briefing by Karl Rove's aide. Bloch's investigation concluded that Doan should be fired. But that was in June. Bloch made his recommendation to the White House, which has done nothing since. And as for Bloch's wide-ranging probe of Karl Rove's political briefings to federal officials throughout the government? Don't count on any results. It's enough to make a man cynical.
Indeed.