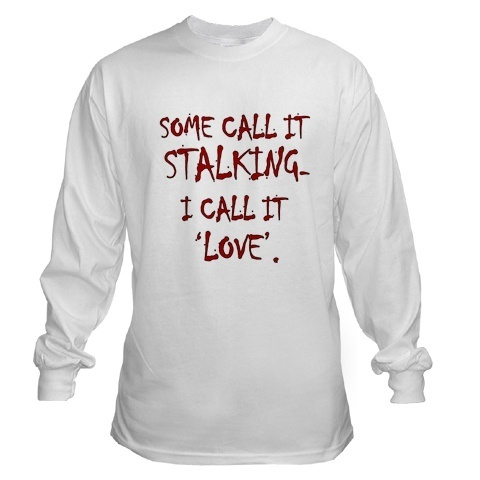 This shirt now onsale at your local Wal-Mart.
Seriously
. In case you needed one more reason not to shop at that shit-hole.
Tara Stewart, a spokeswoman for the company, forwarded me information about Wal-Mart partnering with the attorney general's office in South Carolina on a public education campaign to combat domestic violence.

"We work hard on this issue and do a great deal to bring awareness and help families in need," she wrote in an e-mail message.

And the T-shirts fit into that public education campaign how?
Well, garsh, there wouldn't be any need for a campaign if we all just stopped making domestic violence the butt of jokes and stuff!

I don't know about you guys, but I haven't laughed this hard since the "I like my women like I like my chicken: battered" t-shirt. Oh, and these were hilarious, too.

(Btw, if you're considering going the whole "get over it" route on this one, please read this first.)