Erstwhile Senator George "
Macaca
" Allen has
joined Fred Thompson's campaign
as a co-chairman of its National Campaign Leadership Team.
That's just great. I hope that the former Republican senator and current racist douchebag will being some of his many "positive, constructive ideas" to the Thompson campaign. Something positive and constructive like adding a
Confederate flag
emblem to Freddie's
famous red pick-up truck
, perhaps! That would look
hot
as Thompson breezes past
a Tavis Smiley-moderated debate
, for instance.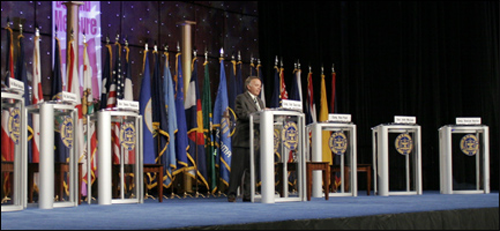 The cheese stands alone.