Morrissey shows at the Hollywood Palladium were canceled this week due to a ruptured water pipe at the venue. Announcements were posted in the area to notify ticket-holders: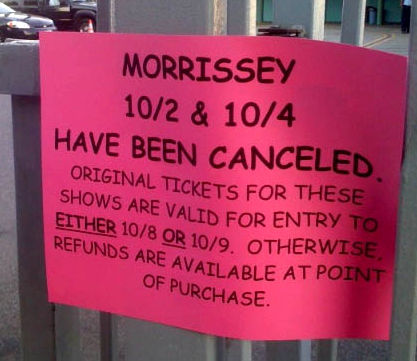 LAist staffer Bobby Solomon, already "deeply disturbed by the cancellation,"
made an excellent point
about the announcement.
"AND they wrote those signs in Comic Sans, those assholes," Solomon said.
Ha!