Misogynist wankstain Dan Riehl,
wondering
if radical feminist childrearing constitutes abuse, manages not only to wrongly attribute
this post written by Heart
to Biting Beaver, but also gets the name of the post wrong. The post—which, by the way, was about all-too-familiar virtual attacks by a bunch of misogynist fuckwits—was titled
The Way Men Hate Us.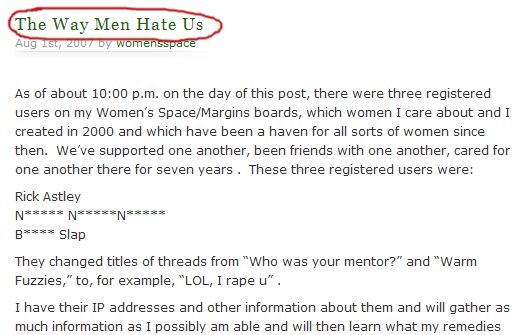 Riehl made a slight slip, however, with the reference in his post: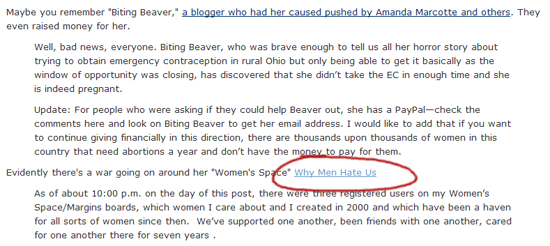 I always love a little unintentional honesty to get the day started with a bang.