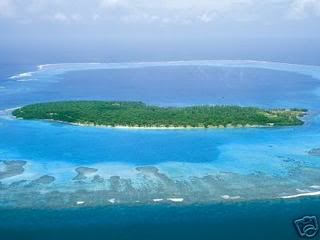 Now that
the clergy response teams are ready for martial law
, I think it's time we consider getting the fuck out of here. I believe our friend, eBay,
can help us out with this
. Now, work with me.
Sure, it would cost us $25,000,000 EUR, but look at the bright side. This would be our own Shaker island in Fiji. We would have palm trees, wine cellar entrances, fuel tanks, a hangar and runway. And we could pool our resources.
* Quixote could build a defense system that could detect and endlessly tickle any intruders that we don't like.
* Misty could fire up the Shaker Gourmet and create culinary delights all year round. (YUM!)
* The Heretik could help fund the island by creating amazing pieces of art with his mad photoshopping skillz and selling them.
* Brynn would patrol the shores while on surfboard.
* Melissa would simply be Queen Cunt of Fuck Mountain.
Et cetera. So, are all of you in or what?